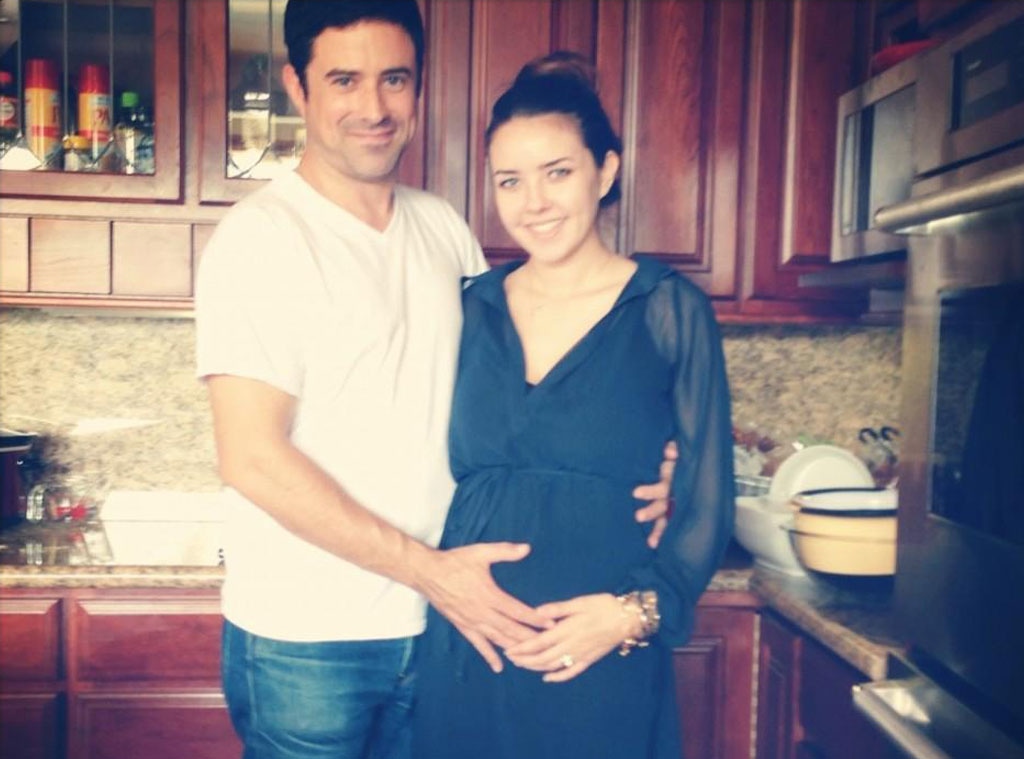 Twitter
From the Bling Ring to babies! 
Former Pretty Wild star Alexis Neiers welcomed a baby girl with hubby Evan Haines last week, and the couple could not be more excited about the birth of their first child. 
"Happy to say that our baby girl was born on Wednesday. We are both happy and healthy!" the 21-year-old posted on her Twitter page. "I feel like I have not slept for days but I am sooooo blissed oouuuttt," she added just three days later. 
As for their daughter's moniker? A source exclusively tells E! News the couple named their bundle of joy Harper. The pair—who met at Alcoholics Anonymous —also recently celebrated their first wedding anniversary after tying the knot in Mexico last April. 
The couple's happy times fall on the eve of the release of Sofia Coppola's Bling Ring flick, which is based on a real-life band of young thieves, including Neiers (played by Emma Watson), who robbed a number of celebrities' homes and stole millions of dollars in luxury items. 
Neiers recently slammed the "inaccurate information" in the upcoming film, saying she has "no intention" of seeing the "trashy" flick. 
Hey, at least she's focused on bigger and better things. Congrats to the happy couple! 
—Additional reporting by Claudia Rosenbaum