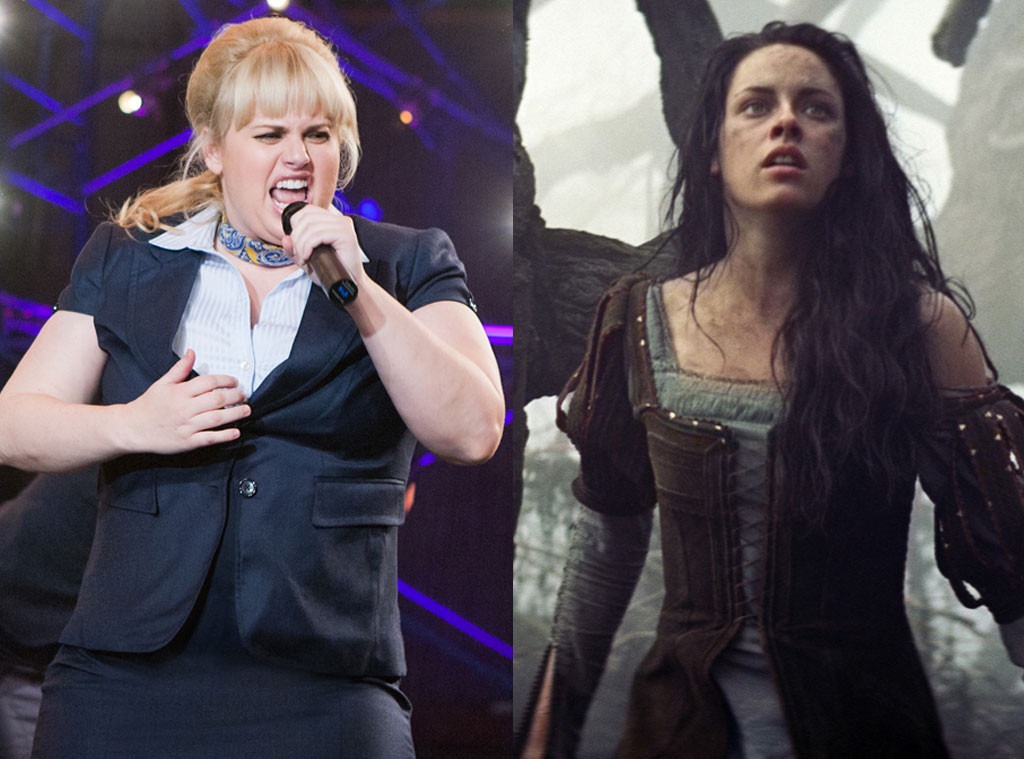 Universal
Happy sequels day!
Universal just announced that the sequel to Kristen Stewart's Snow White and the Huntsman is officially a go with a 2015 release date.
However, the studio has not said if the original cast or director Rupert Sanders will be back, too.
Before the release of SWATH and her scandal with Sanders, KStew said she was game for a follow-up.
"I would do it in a heartbeat," she told us about a year ago. "I know with the people involved it would only be done [because] it's very worthwhile and it's a good movie. We wouldn't just be cashing in."
And there's more!
Universal also announced that Pitch Perfect will be getting a sequel in 2015.
Again, no word if the original stars or director Jason Moore are attached.
Just two days ago at the MTV Movie Awards (which featured a musical reunion of Rebel Wilson and her Pitch costars), Brittany Snow said plans were still up in the air.
"We have been talking about it," she said. "We really want to do it. It's one of those things where it comes down to logistics and schedules but I really do think it could happen."
(E! Online and Universal are both part of the NBCUniversal family.)