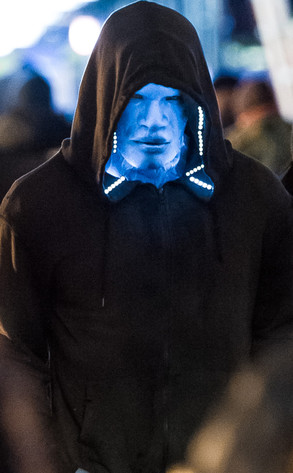 PacificCoastNews.com
No, Jamie Foxx isn't going all Avatar on us.
The first photo of the Django Unchained star as Spidey's arch-enemy Electro in The Amazing Spider-Man 2 has just hit the Web.
And by the looks of that aqua blue skin, not to mention those veins popping out of his very thick, bulging neck, this baddie means business.