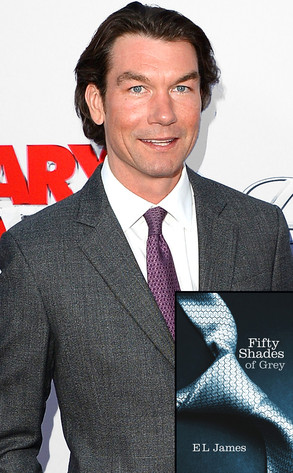 Jason Merritt/Getty Images; Vintage
Jerry O'Connell may spoof Fifty Shades of Grey in Scary Movie 5, but that doesn't mean he's hoping to land the lead role in the racy book's upcoming movie adaptation.
"I'll go see the Fifty Shades movie, but I'm too old to play Christian Grey," O'Connell told us last night at the Hollywood premiere of Scary Movie 5. "That's the sad truth. He's 28."
The 39-year-old is a big fan of E.L. James' trilogy though and did his homework before stepping into the role of the title character for Scary Movie.