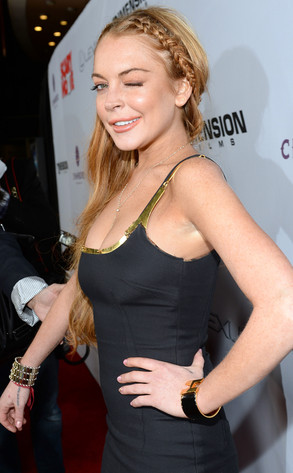 Michael Buckner/Getty Images
Lindsay Lohan had her Scary night after all!
The 26-year-old actress just made it to the Scary Movie 5 premiere in Hollywood tonight, hitting the red carpet 30 minutes after it was scheduled to close and the movie was about to start.
The rehab-bound LiLo posed solo for photos in a sleek knee-length dress, her long hair cascading around her, before pal Charlie Sheen—her bed-mate in both this film and Anger Management—joined her for a photo op à deux.