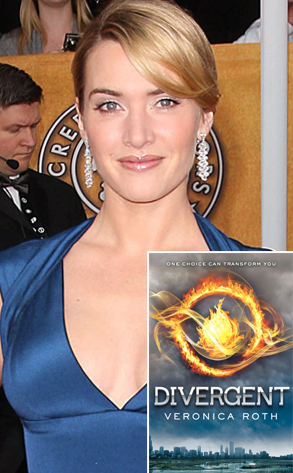 Jason Merritt/Getty Images; Katherine Tegen Books/HarperCollins
Forget The Hunger Games. Kate Winslet has converged with the cast of Divergent.
Summit Entertainment announced today that the Oscar winner has joined the futuristic action thriller, based on the first book in a young-adult trilogy by Veronica Roth (the third installment of which is due in October).
Winslet, although there's no "layer of pudge around her middle," is onboard to play Jeanine Matthews, leader—in a dystopian version of Chicago—of the Erudite faction, whose sworn purpose is to acquire all available knowledge.