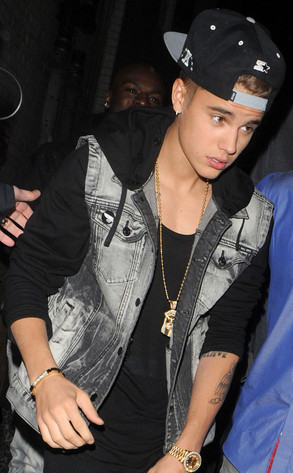 Palace Lee, PacificCoastNews.com
Safe to say Justin Bieber's time across the pond hasn't exactly gone according to plan.
Fresh off his "worst birthday" ever, the Biebs angered fans after arriving two hours late to his London concert, and although he later apologized and arrived two minutes (!) early to his next gig, he's still taking heat from the tabloids.
So of course the Biebs took to Twitter to fire back at the hate and let loyal Beliebers know he's focusing on the "positive":