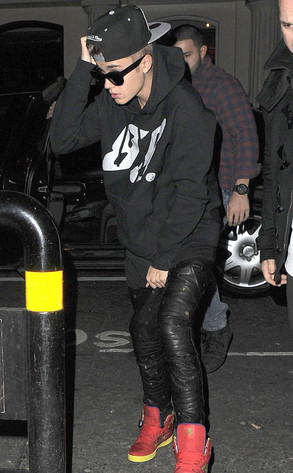 FameFlynet
Beliebers are a little mad at Justin Bieber tonight.
The singer, who said he planned to "chill with friends" before his London shows this week, may have been chilling longer than he should have, after arriving to his concert—the first of his Believe tour—at the O2 Arena tonight nearly two hours late.
Biebs has yet to address why he was tardy for the party (we know he was having a "good day" leading up to it), but fans didn't waste any time expressing their frustration at the delay or a desire for a refund.