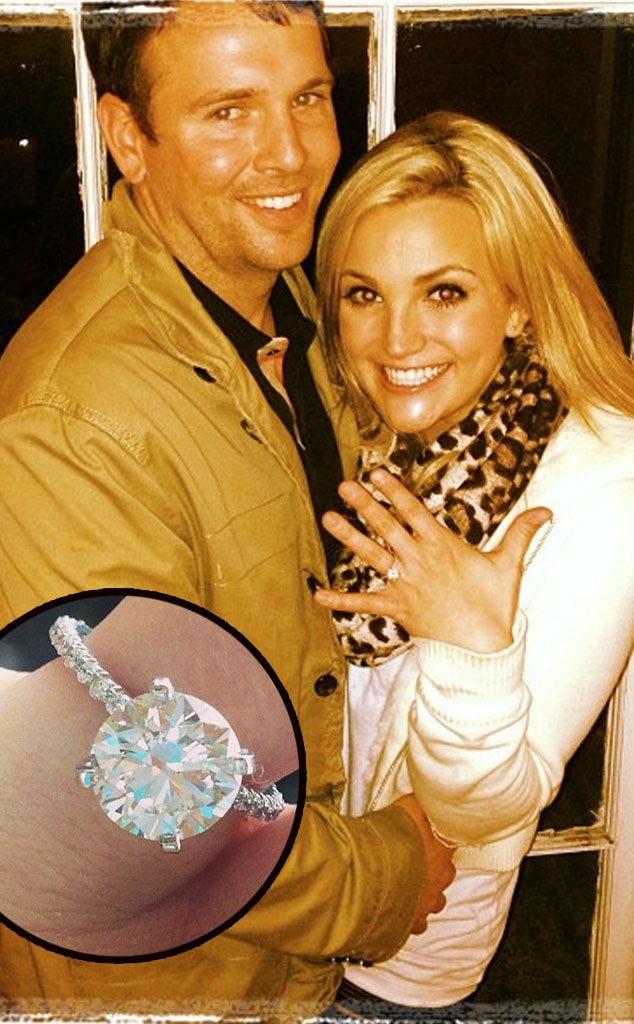 instagram.com
Here come the Jamie's!
Britney Spears' younger sister Jamie Lynn Spears took to Twitter to reveal exciting news—she's engaged to boyfriend of three years Jamie Watson!
The 21-year-old shared on Saturday an Instagram pic of her and Watson, 30, hugging while flashing her ring finger with the caption: "Guesssss what??????"
The mother to 4-year-old Maddie then followed up with a closeup of her bling, with the hashtag "he did good."
This will be the first marriage for Jamie Lynn, who was previously engaged to Casey Aldridge, the father of daughter Maddie. (Jamie Lynn split with Aldridge in 2010.)
Congrats to Jamie Lynn and Jamie!