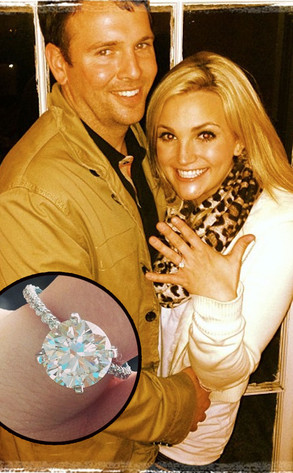 instagram.com
Here come the Jamie's!
Britney Spears' younger sister Jamie Lynn Spears took to Twitter to reveal exciting news—she's engaged to boyfriend of three years Jamie Watson!
The 21-year-old shared on Saturday an Instagram pic of her and Watson, 30, hugging while flashing her ring finger with the caption: "Guesssss what??????"