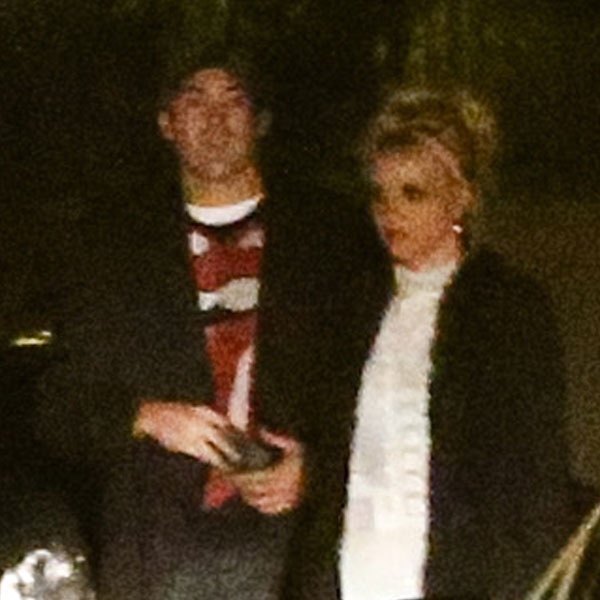 IXOLA/AKM-GSI
Y'all probably heard that Britney Spears has a new boyfriend!
David Lucado has been identified as the pop star's once mysterious Valentine's Day date. Although he initially claimed the duo were "just friends," a source confirms to E! News David is "definitely dating" the princess of pop.
But just who is the handsome regular Joe romancing Britney?! Here are five things you need to know about David Lucado.
He's From the South: Like Brit, David hails from south of the Mason-Dixon Line. The 27-year-old was born in Virginia and later moved to Atlanta. He only recently relocated to Los Angeles. A source tells E! News he's "typical Southern fratty." Meaning? We wouldn't be shocked to see him in Topsiders, khaki shorts and a Polo shirt drinking a Budweiser and listening to Jimmy Buffett on the front porch.
He's a Nice, Normal Guy: One report claims Britney's new beau is "the exact opposite of a Hollywood guy–meek, humble, and totally down-to-earth." Well, we're happy to confirm he's humble and down-to-earth, but a source tells E! News that while he's a "normal" and polite guy, he's "definitely not meek."
He Can Also Hold Down a Job: He's probably not banking quite as much as Britney, but David's pulling in a paycheck. In addition to working as a bartender, he's worked in insurance and currently holds a position at a legal firm in L.A.
He's Done Just Fine With the Ladies—Even Pre-Brit: Although it'd be hard for anyone to live up to Britney Spears, a sources said David dated "pretty, sweet girls" prior to romancing a world-famous superstar.
He's Still Getting Used to the Limelight: As soon as David's identity was revealed, he learned what it was like to be an insta-celebrity. Not one to relish in unwanted attention, he quickly deactivated his private Facebook page.
Seems like the kind of guy you'd want to bring home to Mom.