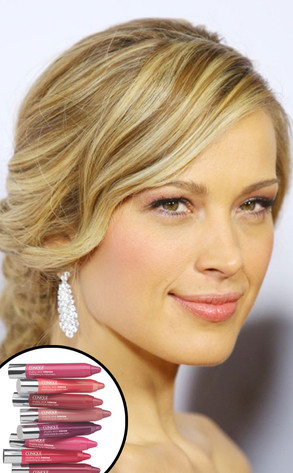 Courtesy of Michael Tran/FilmMagic; Clinique
When it comes to her lip-smacking beauty secret, Petra Nemcova's lips aren't sealed.
The supermodel-turned-activist cops to being obsessed with Clinique's Chubby Stick moisturizing lip color balm, which comes in 16 lush shades.
And it's those sumptuous colors—which range from muted ("Heaping Hazelnut") to eye-popping ("Chunky Cherry")—that have her hooked, she says.