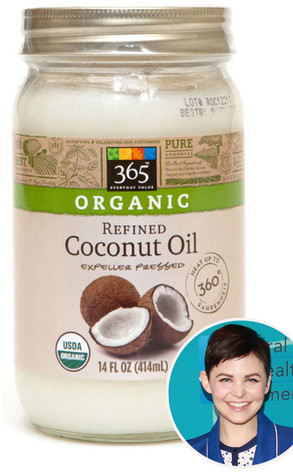 Courtesy: Whole Foods, Jerritt Clark/WireImage
Ginnifer Goodwin's got quite the versatile, multitasking career, shifting seamlessly from drama to comedy, the big screen to the small screen.
So it's only fitting that the Once Upon a Time star's beauty secret is equally versatile and multitasking: The 34-year-old gamine beauty reveals to E! News that she's gaga over organic extra virgin coconut oil, which she uses for everything. As in everything.
"I wash my face with it, I use it as ChapStick, I use it as shaving cream, I put it in my food, I put it in my hair, it's makeup remover, it smells good," she told us recently in New York City at the kickoff for Listerine's 21 Day Challenge, a project she supports that advocates for better oral health for children in need via a charity partnership with Oral Health America.