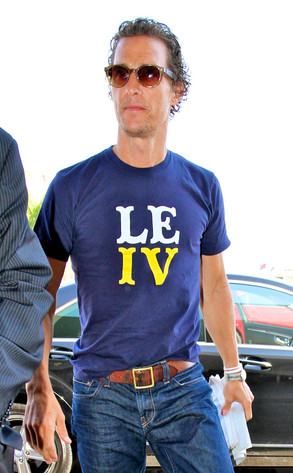 MRM/NPG.com
Matthew McConaughey wants you to feel good about the clothes you wear.
OK, so the shirtless wonder isn't exactly leading by example—but we're not exactly complaining, either!
In this ironic endeavor, Matthew is launching a men's activewear line which features—wait for it—all different kinds of shirts! There are quick-dry T-shirts, polo shirts, long-sleeve shirts, tops with UV protection, pullovers, windbreakers and even rash guards.