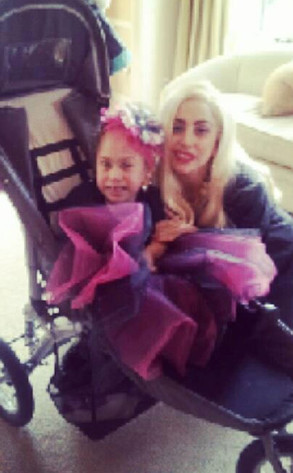 facebook
Lady Gaga had to reluctantly pull the plug on her Born This Way Ball tour after suffering a hip injury. But she still managed to stage a very personal appearance for one very special fan, who scored a plum front-row seat.
On Wednesday, the pop star met with a young girl suffering from a terminal heart condition who traveled from Wisconsin to Chicago to see Gaga's show, only to discover that the singer had to cancel the tour.
Per local reports, Gaga swung by to visit 5-year-old Kayleigh Gurbynski, who'd been diagnosed with a hypoplastic left heart and Turner's Syndrome.