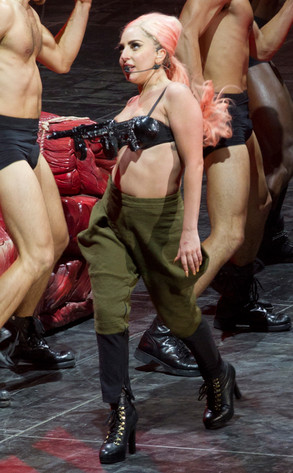 R Chiang / Splash News
Lady Gaga can't go on this way.
The pop star revealed Tuesday via Twitter that a condition called synovitis, or severe joint inflammation, has left her unable to walk and she has been forced to postpone her next four shows.
"I've been hiding a show injury and chronic pain for sometime now,over the past month it has worsened," Gaga tweeted. "I've been praying it would heal." She continued: "I hid it from my staff, I didn't want to disappoint my amazing fans. However after last nights performance I could not walk and still can't."