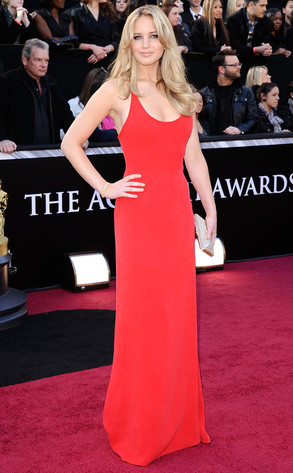 Kevork Djansezian/Getty Images
This awards season, Jennifer Lawrence is all about taking risks!
First, the Silver Linings Playbook star hit the 2013 SAG Awards in a Christian Dior gown featuring a sexy sheer lining that had many convinced she'd suffered a wardrobe malfunction, and now the stunning star has revealed she'll embrace a fiercely fashion-forward look for the upcoming Oscars.
That's right, the star wants a drastically different look from her simple-chic 2011 Oscars style, which saw her wearing a form-fitting Calvin Klein number.