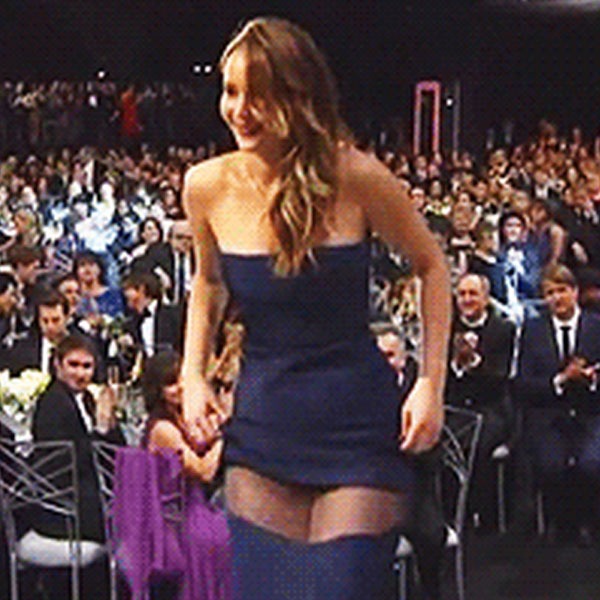 Don't lie! Wardrobe malfunctions at awards shows are exciting, and viewers might have thought there was a major slip onstage when Jennifer Lawrence accepted her award for Best Female Actor in a Film.
But alas, 'twas not the case.
While making what seemed to be the very treacherous walk up to the stage in that long Christian Dior gown, it looked like J.Law's dress decided to just split open. 
So did it rip?
No!
First of all, this is a Christian Dior gown we're talking about here; those things don't just rip, even if Lawrence says that she's "considered a fat actress." Secondly, it was too clean a cut for it to be a rip, so here's what was going on.
The original gown, which was revealed on the runway at a couture fashion show on Monday, showed clear distinctions that were connected by sheer lining. Lawrence's dress, however, had the lining hidden, so people couldn't really tell that it was a tiered gown.
Once she was approaching the stage to get her award, the combination of her pulling up on the top part of the dress and possibly having the train stuck on a heel (or something) revealed the sheer lining in between.
And there you have it!
Case closed.