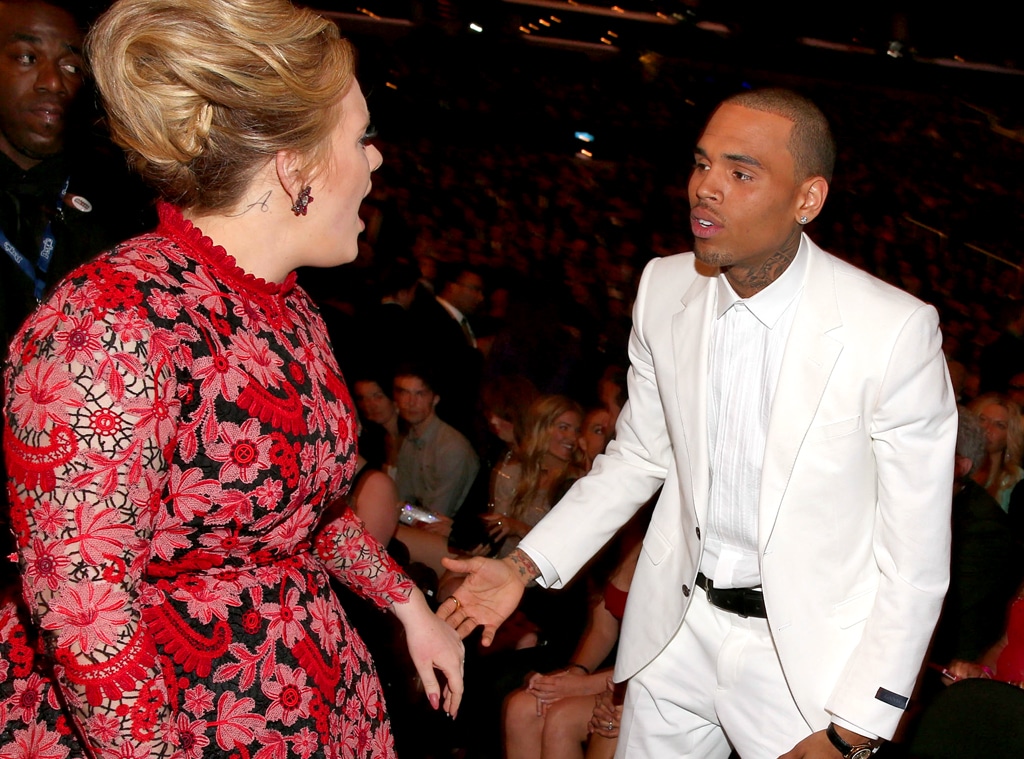 Christopher Polk/Getty Images for NARAS
Adele and Chris Brown shared a moment at the Grammy Awards on Sunday night. Actually, make that a few moments.
At one point during the ceremony, the British songstress appeared to be shouting at Breezy about something.
However, what exactly was being verbally lobbed his way is unclear.
Perhaps Adele was scolding Brown for being the only one to not rise up when Frank Ocean beat him in the Best Urban Contemporary Album category. After all, as the photo above seems to indicate, his refusal to join in the standing ovation didn't exactly go unnoticed by the "Rolling in the Deep" singer.
Brown and Ocean allegedly got into a brawl at a Los Angeles studio recently.
But whatever words were exchanged between Adele and Brown later seemed to be water under the bridge as the two happily (?) posed for pics with each other.
All's well that ends well, um, right?