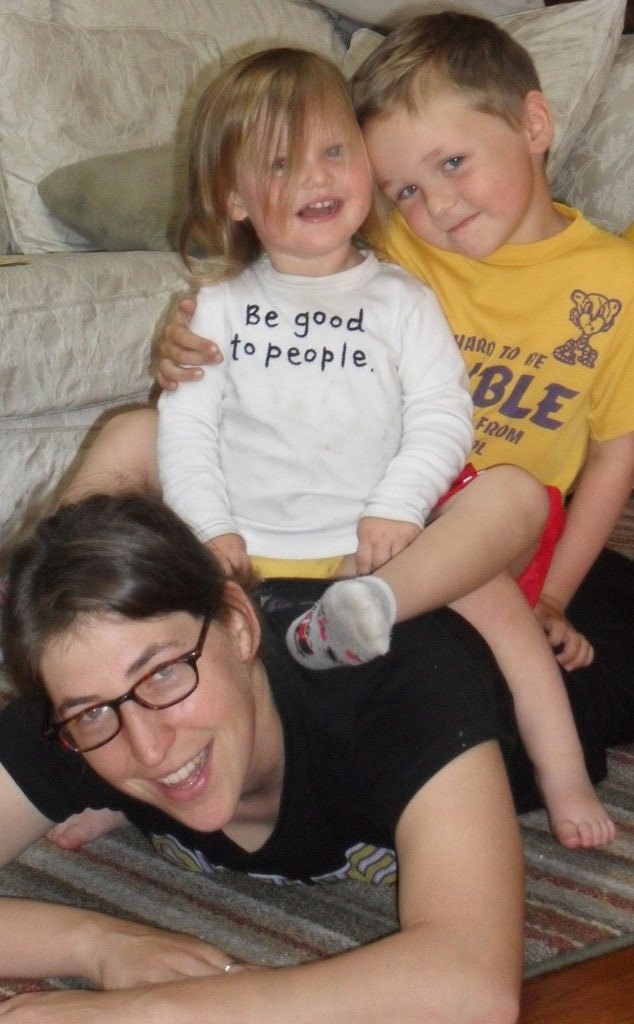 Mayim Bialik has finally stopped breastfeeding her 4-year-old son.
But it wasn't the criticism she received for nursing her toddler, Fred, for such an extended period of time, that ended it. 
The 37-year-old The Big Bang Theory star announced on a blog post for Kveller.com that her son had "finally weaned," giving up breastfeeding himself.
"To all of my family and friends who wanted to chastise me about nursing a walking, talking, thinking, laughing little man named Fred, thanks for holding your tongues," Bialik wrote. "Because we did it: Fred weaned."
Bialik said her son weaned on Thanksgiving, after nursing once a day from the time he turned three (she was nursing him four to six times a night before that).
"Fred did not ask about nursing for weeks after that day," Bialik said. "And it wasn't until much more recently–it's been three months now since he nursed–that he asked to nurse. But now when he asks, he knows it's funny. That he's a big boy. That he doesn't drink nummies anymore."
Bialik, who has been an outspoken proponent of "attachment parenting," said she "loved nursing Fred," and that he needed it. Calling nursing the "best nutrition, nurturing, and bonding ever," Bialik said in addition to providing comfort to her tiny tot, it protected her son from sickness as well.
"I'd be lying if I said I didn't miss being able to latch him on and make it all better," Bialik went on. "We have other ways to soothe Fred now. When he's very very upset or very very hurt, we lay on the couch where he nursed countless mornings, afternoons, and evenings, and we rock and I sing to him his favorite lullabies. And he holds me tight, and I hold him tight, and I know that there was never ever ever anything wrong with nursing Fred. Even when he was in 4T jeans. With a mouth full of teeth. Even when people laughed and sneered and accused me of horrible things no mother should ever be accused of when tending to the normal and beautiful needs of her mammal child. It was never wrong and it was always right."