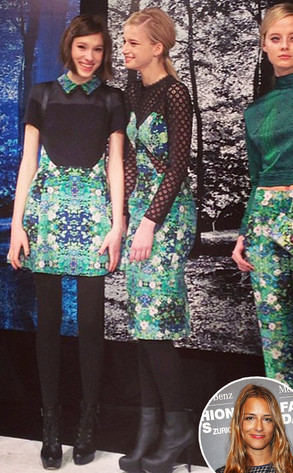 Instagram, Andreas Rentz/WireImage
A raging Nor'easter is no match for Mercedes-Benz Fashion Week!
Despite New York City's inclement weather, Charlotte Ronson debuted her Fall 2013 collection Friday night at Lincoln Center. The designer admitted to E! News that it was "a little stressful" putting on a presentation mid-blizzard, but she was relieved her newest clothes were well-received.
"I decided to go back to my roots, my British heritage," she explained. "[My collection] has a '60s feel—a lot of A-line skirts and higher necklines—and the makeup and hair is inspired by the '60s but also has a very modern feel."