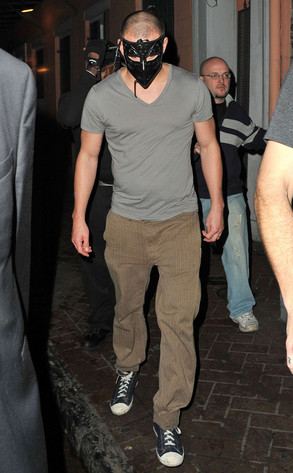 PacificCoastNews.com
No mask can hide this man's sexiness.
The hunky heartthrob—who's busy gearing up for daddy duty—celebrated the Super Bowl weekend in true Mardi Gras spirit, partying at his New Orleans bar, Saints and Sinners, with a slew of celebrity friends.
Although the A-list actor donned a mask when he left the bar at 3 a.m., those bulging biceps hint at the identity of our mystery man, who's one of the most swoonworthy stars in Hollywood.