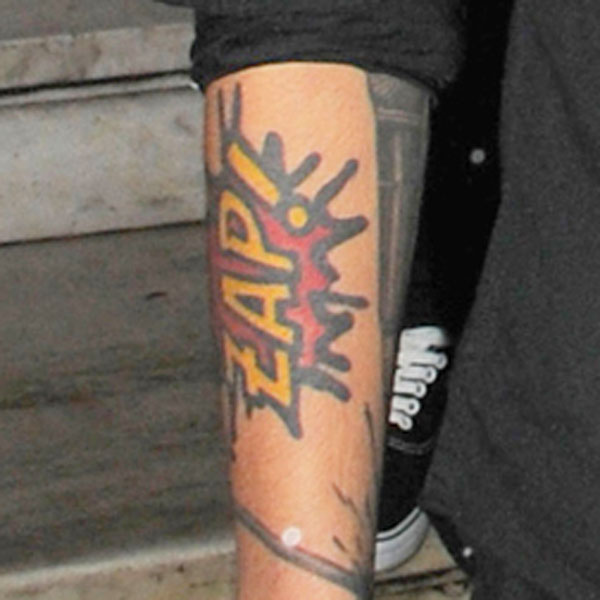 XPOSUREPHOTOS.COM
When it comes to superpowers, Superman's got nothing on this crooner.
In fact, with a slew of hits under his belt and a battalion of screaming fans at his mercy, this boy bander can leap over chart records with a single bound and cause mass tween hysteria with a simple flip of his well-coiffed hair.
Well, he's officially immortalized his prowess with an appropriately comic book-style tattoo that practically zaps your eyes out with its bold colors and take-no-prisoners exclamation point. (Hey, we're E! News—we love our exclamation points.)
So can you guess who it is?
Why it's none other than Zayn Malik from One Direction!
The 19-year-old proudly flashes his eye-popping tat whenever he rolls up his right sleeve. And it's not the only body ink he's got: He also sports a tat of a microphone, as well as one of a hand with two fingers crossed—both on his right arm.
In fact, the crooner says he eventually wants to get a whole tattoo sleeve.
Pretty canny, though, that he chose to go with a comic-book-themed tat: After all, the One Direction boys already have their own comic book.
Ka-pow!