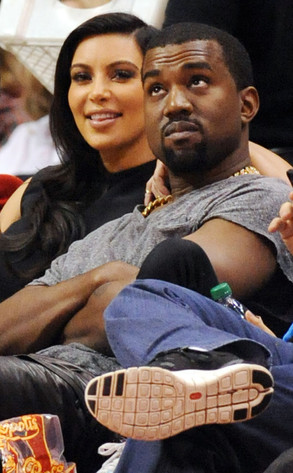 Headlinephoto / Splash News
It was all about babies this weekend: Kanye West announced that he and Kim Kardashian are expecting a little bundle of joy—what a way to ring in 2013!
But before celebrities officially start celebrating the new year, Brandy Norwood hit Hawaii to show off her new engagement sparkler, Jessica Simpson tweeted her pregnant belly and Ewan McGregor and Stella McCartney were honored by Queen Elizabeth II.
And that wasn't all the stars were up to this weekend. We've got all the details on those stories and more right here!