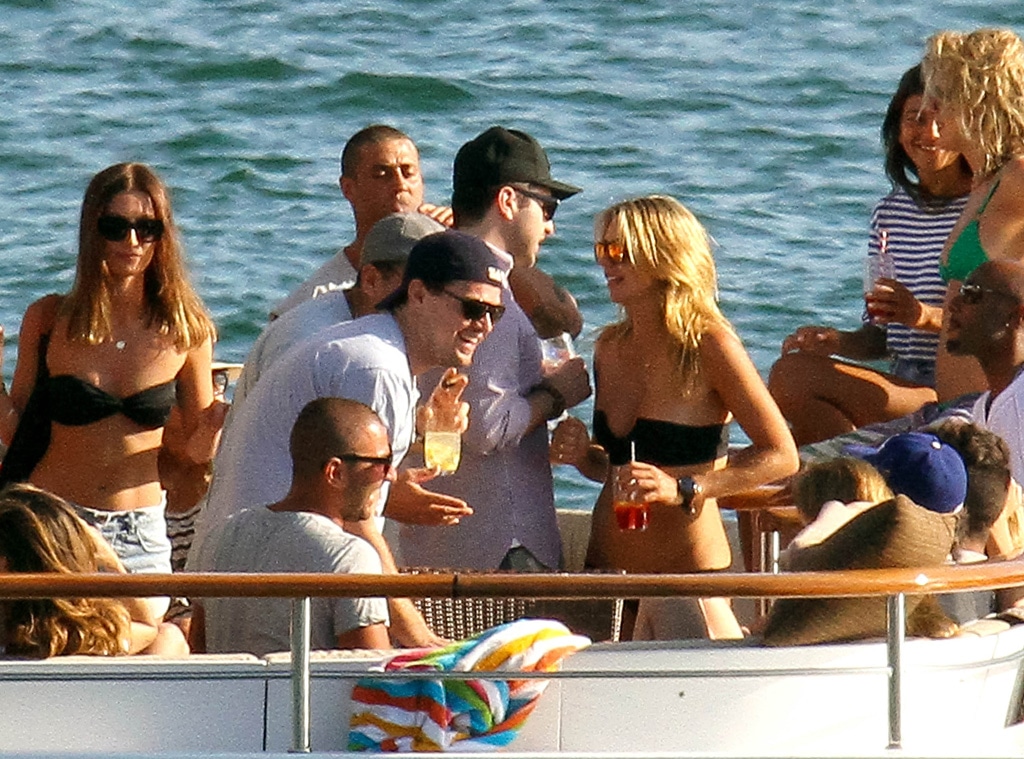 INFphoto.com
What most people would call the time of their life, Leonardo DiCaprio calls just another Saturday.
The actor invited his The Wolf of Wall Street costar Jonah Hill for a little get together on a yacht and day of fun in the sun, while enjoying the company of numerous gorgeous women—some of whom chose to ditch their bikini tops—yesterday.
No big deal.
The duo were cruising across Sydney Harbour in Australia, after DiCaprio was asked to go back to the land down under to reshoot some scenes for Baz Luhrmann's The Great Gatsby.
Luckily, he also found time to relax and make some new friends (who may or may not become potential future girlfriends).