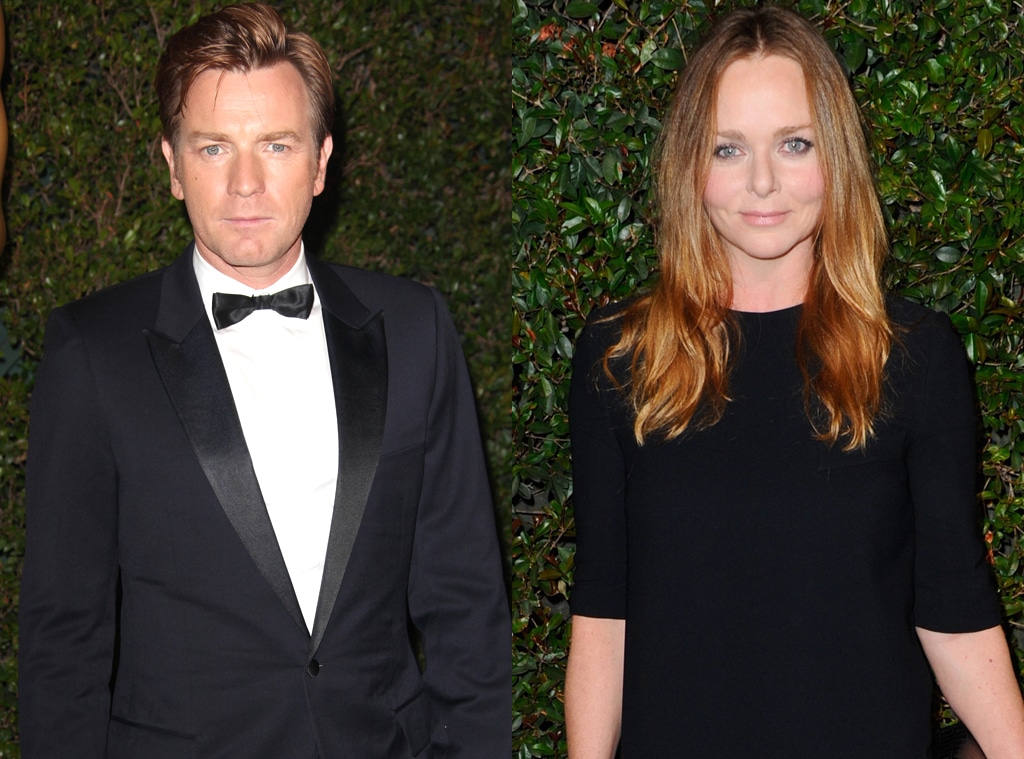 Krista Kennell/AFP/Getty Images; Alberto E. Rodriguez/Getty Images
Let the OBE-Wan Kenobi puns commence!
Ewan McGregor has made Queen Elizabeth II's year-end list of Order of the British Empire (OBE) honorees, along with red-carpet favorite designer Stella McCartney, who received a CBE, Commander of the British Empire.
McGregor received his recognition for both his acting and his charity work. "I'm delighted and touched to be on the New Year's Honours List," he told the U.K.'s Mirror.
The award caps a big year for McCartney, who last month was named Designer of the Year at the British Fashion Awards. Her work's popularity with such celebs as Salma Hayek, Alicia Keys and Kate Bosworth was likely a factor in both that honor and her OBE—and her sleek, stylish Team GB Olympic uniforms probably didn't hurt, either.
The Order of the British Empire was created in 1917 to make an order of chivalry more widely available. Though each list, which comes out twice yearly (at the end of the year and on the Queen's birthday), taps people from all walks of life, numerous stars have received the honor—including Stella's dad, Paul McCartney.