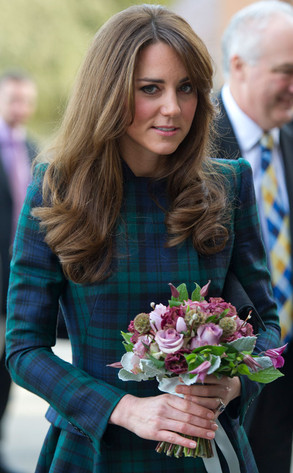 Arthur Edwards - WPA Pool/Getty Images
Kate Middleton's pregnancy may be the biggest thing since the electric tea kettle, but that doesn't change the fact that Prince William's wife has been feeling under the weather for weeks now.
And, according to medical experts, the 30-year-old royal's next few months may continue to be rather unpleasant.
Though morning sickness is a common enough affliction, what Middleton is suffering from—a more acute form of the condition with the Harry Potter-esque name hyperemesis gravidarum—is not your average, throw-up-and-go-about-your-day business.