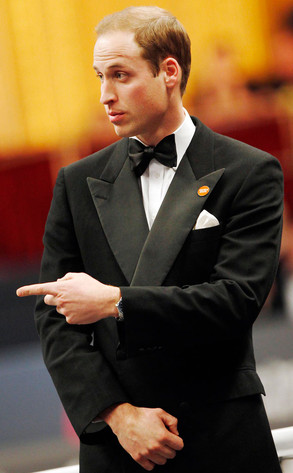 Barcroft Media/startraksphoto.com
Though Prince William was minus his fashionable other half, pregnant wife Kate Middleton, Saturday night, he nonetheless cut quite a dashing figure on his own.
Attired in an elegant wide-lapeled tux, the royal dad-to-be attended the Winter Whites Gala held for the charity Centrepoint, of which he is a patron, in London.
Although Kate stayed home to rest, William was in good company. Tennis stars John McEnroe, Björn Borg, Boris Becker and celebs including Sam Branson and Sadie Frost also came out to the Royal Albert Hall for the gala held to benefit the homeless. The duke made joking reference to his pregnant spouse: "They shouldn't call it morning sickness as it's a day and all night sickness."