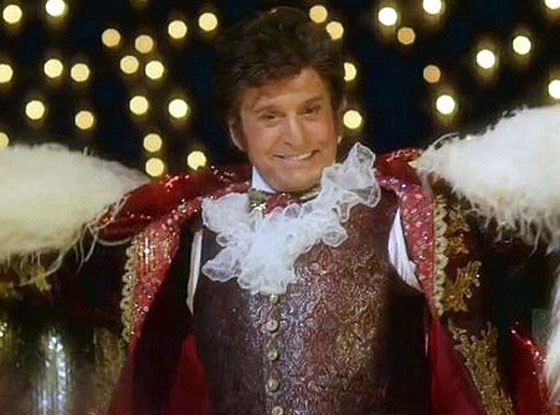 HBO Films
Michael Douglas, is that you under all that glam?
In new photos from HBO's biopic Behind the Candelabra: My Life with Liberace, the Oscar winner appears to have gone all out to play the role of the flamboyant entertainer Liberace. And bonus: Matt Damon drives us wild in full chauffeur attire as the piano legend's driver and lover, Scott Thorson.
The late showman, who was a huge star of TV and music in his day, passed away in 1987 at age 67 from AIDS-related complications.
Director Steven Soderbergh's film is said to look at Liberace's personal life and excesses, as well as delve into the closeted relationship between the two men based on Thorson's autobiography. After he was fired by Liberace, Thorson filed a $113 million palimony suit against the gaudy entertainer in 1982 when he was 22 which was settled four years later.
Behind the Candelabra, which was shot in Las Vegas and Palm Springs over the summer, is set to premiere on the pay cable network sometime next year.