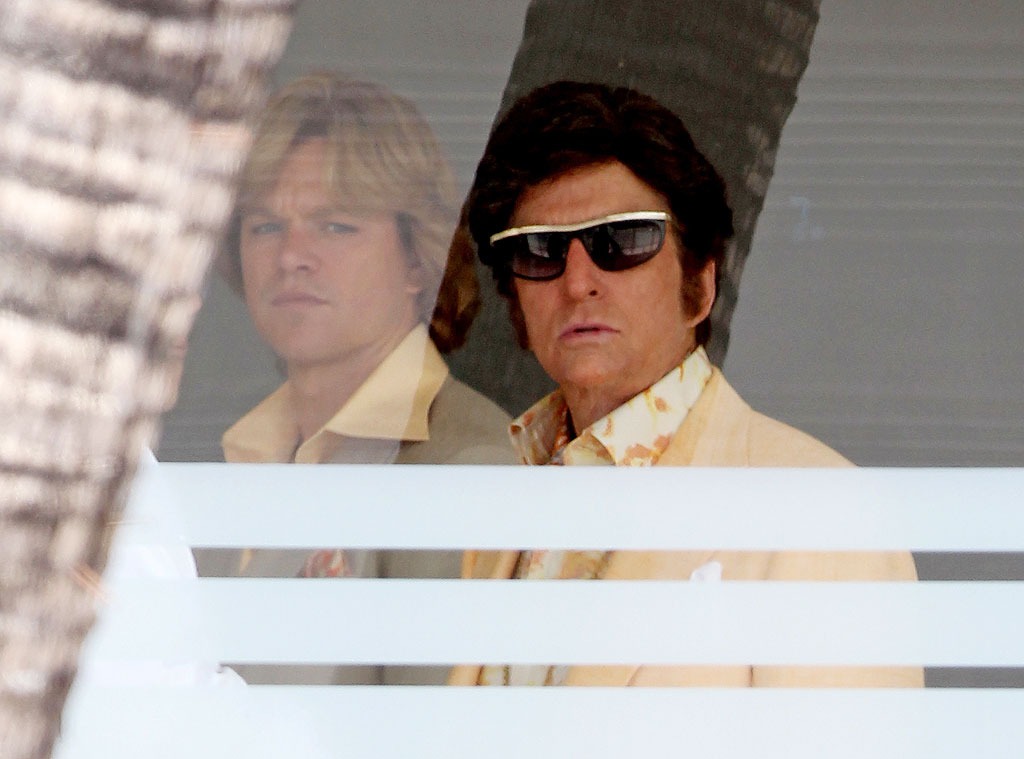 Miguel Aguilar, PacificCoastNews.com
Wait, what year is it?
Both Michael Douglas and Matt Damon looked as if they just stepped out of the '70s as the two shot scenes for the upcoming biopic, Behind the Candelabra, in Beverly Hills on Monday.
The HBO flick, directed by Steven Soderbergh, finds Douglas tackling the role of Liberace opposite Damon's Scott Thorson, the flamboyant pianist's much younger lover who successfully sued for palimony shortly before Liberace died of AIDS in 1987.
While there was no sign of smooching between the costars yesterday, Damon did reveal to us last year, while the project was still in development, that they will indeed be locking lips.
"It's scripted that there's more than one," the 41-year-old actor said at the time. "I never thought I would get to kiss Michael Douglas."
Behind the Candelabra is scheduled to air sometime in 2013.