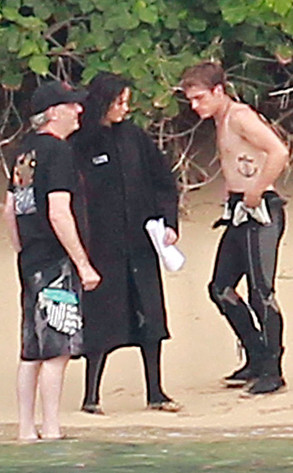 Juan Sharma/Anthoney Goodrich, PacificCoastNews.com
Can't blame Katniss for wanting a piece of that delicious Peeta bread!
Jennifer Lawrence checked out shirtless Josh Hutcherson on location for Catching Fire in Hawaii on Thursday. The 22-year-old House at the End of the Street star was covered up in a wetsuit, but that didn't stop her from getting a closer look at Josh's sculpted physique.