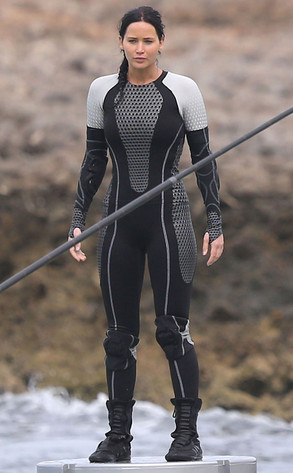 Apollo/Zeus/FAMEFLYNET PICTURES
She may be Catching Fire soon, but first, Jennifer Lawrence needs to get wet.
The actress was spotted literally diving into her role as headstrong Katniss Everdeen on the Hawaii set of the eagerly anticipated sequel to The Hunger Games, which hits theaters in November 2013.
Lawrence, 22, was snapped on Monday in Maui wearing a snazzy wet suit as she got into character—complete with dark locks and badass attitude.