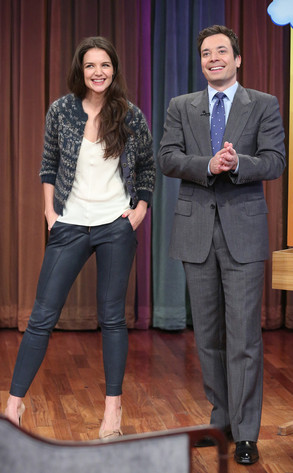 Lloyd Bishop/NBC
Katie Holmes would do a Dawson's Creek reunion—if there was something to reunite for, that is.
"I love everyone from the show and we have kind of talked about it here and there, but what do you do?" wondered Holmes tonight on Late Night With Jimmy Fallon, her first TV sit-down since her split from Tom Cruise.
"Michelle's character passed away...Our last episode, we were already five years older. Maybe we'll go on vacation, that will be fun—and just film it!" she suggested.