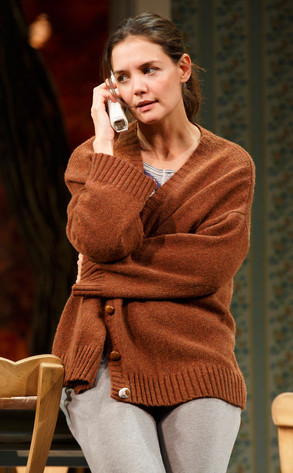 Joan Marcus
Katie Holmes' character in Dead Accounts keeps it casual.
Playing Lorna, whose estranged brother returns to the family's Ohio hometown after ages away, newly flush and obviously harboring a secret, Holmes' role isn't a glamourous one—rather, she's decidedly dressed down for the occasion.
But, as you can see in these new pics from the production, the 33-year-old's star power can't help but shine through, even when she's just bundled up in jeans and shapeless sweaters.