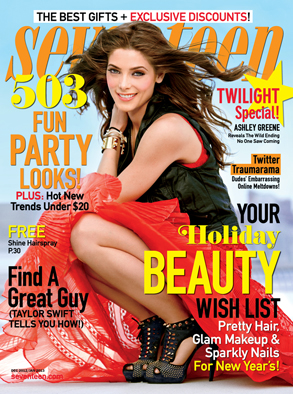 Kenneth Willardt for Seventeen
Remember that time Bella cheated on Edward?
No, and Ashley Greene hopes you won't. The Breaking Dawn Part 2 star tells Seventeen she hopes Kristen Stewart's cheating on Robert Pattinson won't "taint" the Twilight franchise
"I think a lot of people see us as our characters. I really want them to still be able to do that," Ashley, who pays Kristen's BFF turned sister-in-law in the vampire flicks, says. She also hopes "people will still be able to enjoy [the movie]."