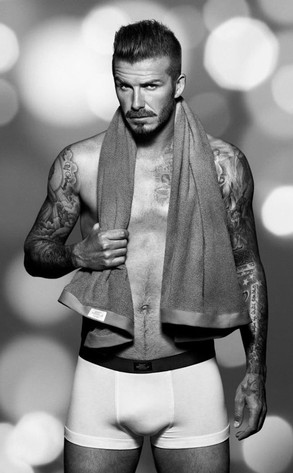 facebook.com
Happy holidays, from David Beckham.
OK, so there's still a solid two weeks until Thanksgiving, but we feel like Christmas came early after swooning over the latest pics the soccer stud posted on his Facebook page for his H&M Bodywear ad campaign.
"Thought you'd like to see some of my new H&M Holiday campaign shots," the 37-year-old heartthrob wrote.
One of the steamy shots—which already has a staggering 140,592 likes on Facebook—features Becks posing in his underwear all tatted up and shirtless with his signature sexy stare.