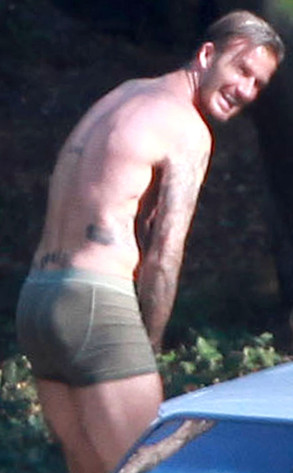 AKM-GSI
David Beckham's bod: the gift that keeps on giving.
And as a testament to our gratitude, we're currently in the process of writing a very kind thank-you note to H&M for their wonderful ad efforts for Becks' Bodywear for H&M underwear campaign.
Our fave abtastic dude debuted the line back in early February, and since it first hit stores, we've been lucky enough to see the 36-year-old hunk all tatted up and sexy in his skivvies and even immortalized as a big silver statue as he continues to promote the undies.