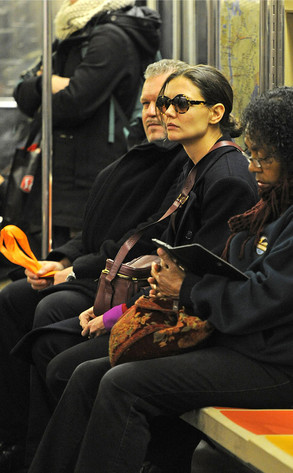 JosiahW / TK / Splash News
Broadway and public transportation are back in action in storm-ravaged New York City—and so is Katie Holmes!
The actress took the subway home following the first preview performance of Dead Accounts at the Music Box Theatre, in which she stars as a single mom in Ohio whose brother unexpectedly returns home under mysterious circumstances.
While Holmes certainly isn't the first celeb we've spotted on the subway, it is kinda surprising that she didn't opt for a private car or at least a cab ride.