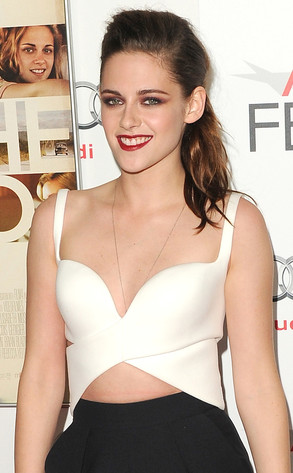 Jason Merritt/Getty Images
When it comes to movie roles, Kristen Stewart gets the best of both worlds. When she's not taking on box office juggernauts like The Twilight Saga or Snow White and the Huntsman, she's biting into meaty roles in indies like Welcome to the Rileys, The Runaways and now On the Road.
So does Bella Swan herself ever want to just kick back and do a rom-com?
"Um, I guess so," Kristen told us at the AFI special screening of On the Road. "I don't know what I want to do until it's right in front of me. I feel like if I knew what story I wanted to tell, I'd be directing it. I don't think very tactfully."