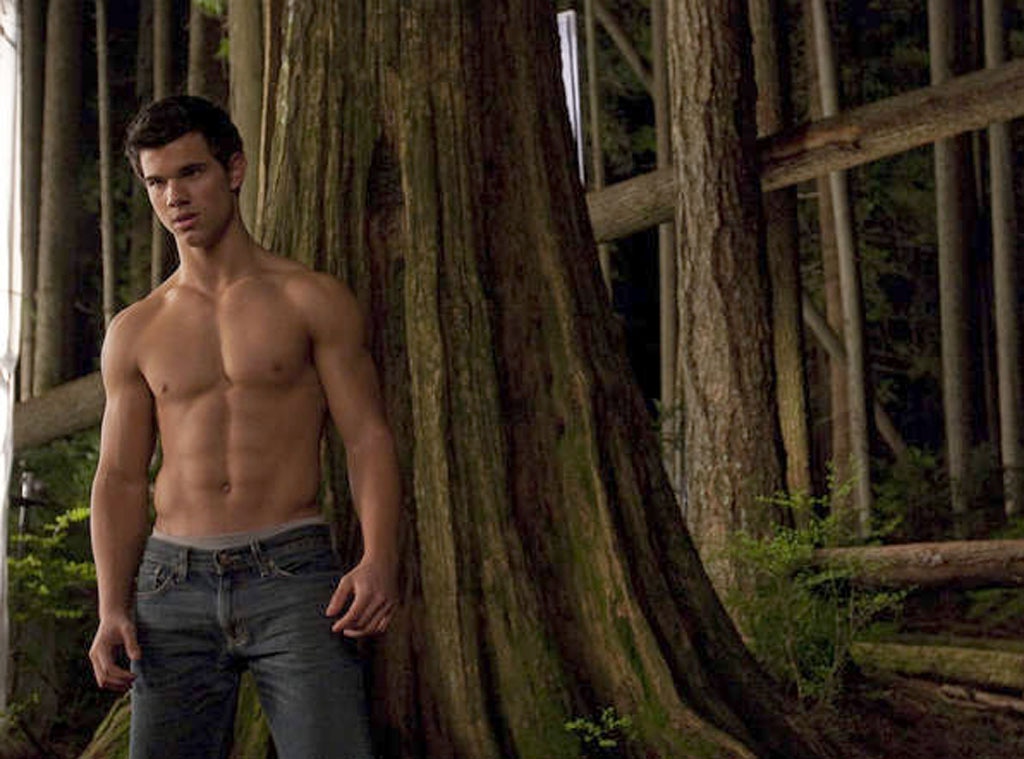 Courtesy of David Strick/Los Angeles Times
Taylor Lautner is sad to say goodbye to the Twilight franchise, but there's one thing he won't miss about playing Jacob Black in the vampire flicks.
"Taking the shirt off, for sure," he told E! News at the Breaking Dawn: Part 2 press junket. "It's not fun."
"One, when we film these movies in like horrendous weather conditions and in the books it's always suppose to be cold and gloomy and the sun can never be out so that's not fun," the 20-year-old actor laughed. "And then the second thing is, I'm always the only person with my shirt off, so...I wish just everybody could, you know, do it once and then you know, it would make me feel more comfortable."
Watch:
Taylor Lautner's "Twilight" Pet Peeve
Lautner says he'll definitely stay in contact with costars Robert Pattinson and Kristen Stewart about the final Twilight movie hits theaters.
"Absolutely," he said. "I mean, it's a bummer because we won't have the excuse to spend every single day with each other on set or promoting, but no, we'll absolutely stay in touch...it's an absolute miracle that we all got along so well and became so close."
Will you miss Taylor's super hot shirtless scenes? Sound off below!