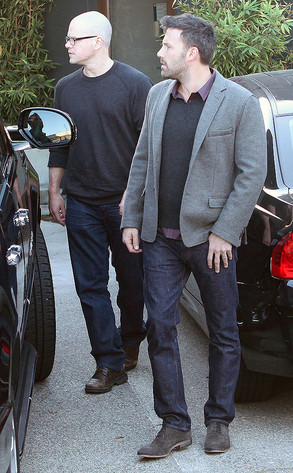 Ben Affleck and Matt Damon are reunited and it feels so good.
The Boston-raised BFFs, who won an Oscar for Best Original Screenplay back in 1999 for their film Good Will Hunting, are teaming up once again for an upcoming flick about mobster James "Whitey" Bulger.
"The nice thing about working with Matt, somebody that you've known a long time, is you don't have to worry about how you're going to get along or what the process is going to be like," Affleck gushed to us at last night's Artios Awards in Beverly Hills.