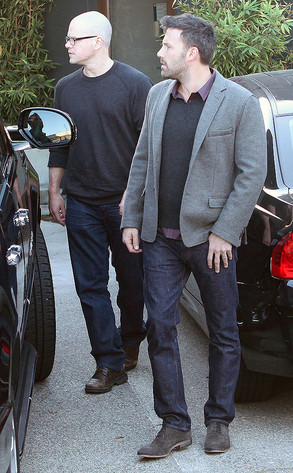 If you ever have any doubts about true love in Hollywood, look no further than Ben Affleck and Matt Damon.
The Boston boys' bromance has spanned more than three decades now and shows no signs of slowing down. In fact, Ben and Matt were spotted Wednesday in Santa Monica, Calif., heading to a business meeting together.
Ben, 40, and Matt, 42, won a Best Original Screenplay Academy Award in 1999 for Good Will Hunting. They also costarred in the 1999 flick Dogma and, as we all know, have remained BFF as both of their careers continued to take off.