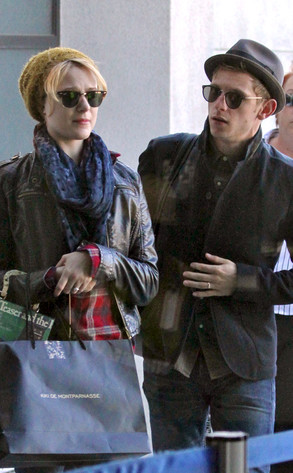 MRM/NPG.com
We've been down this road before, but this time it's a little different.
Evan Rachel Wood and her beau Jamie Bell were spotted wearing rings on—yes, you guessed it—their left ring fingers while at Los Angeles International Airport today.
Clearly, this is not the first (or second or third) time we've seen the duo sport some jewelry on that special finger, but something did happen recently to make us think twice about this.