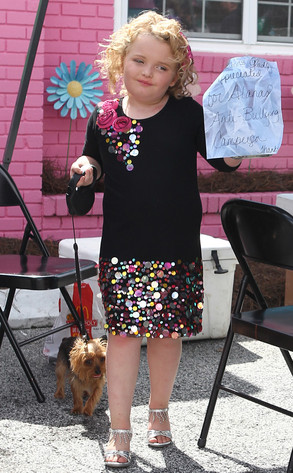 ChrisWatts/INFphoto.com
Honey Boo Boo was in the house!
We just sat down for a chat with the star of Here Comes Honey Boo Boo when she and her mom, June, stopped by E! headquarters to promote their hit TLC show.
From Uncle Poodle to iCarly to the presidential election, we've uncovered five brand-new secrets about Boo Boo and the bunch.