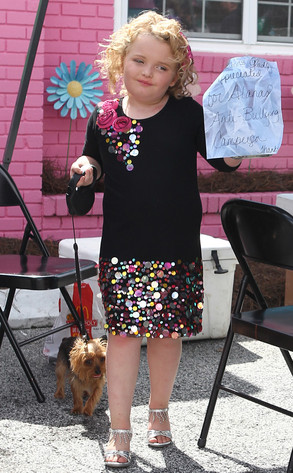 ChrisWatts/INFphoto.com
A dolla makes her holla, but giving back really brings Honey Boo Boo joy!
TLC star Alana Thompson (aka Honey Boo Boo Child) is using her fame for good. Per Alana's Facebook (run by Mama June Shannon), the 7-year-old beauty queen is donating all toys given to her between now and Christmas to a local Georgia toy drive called "Kids Yule Luv."
"She's also decided to take all her money that she has saved & any money that she gets from now until Christmas and use it to buy even more toys for under privileged kids," says the post. "Last year we helped 108 families & this year we'd love to double or triple that!"