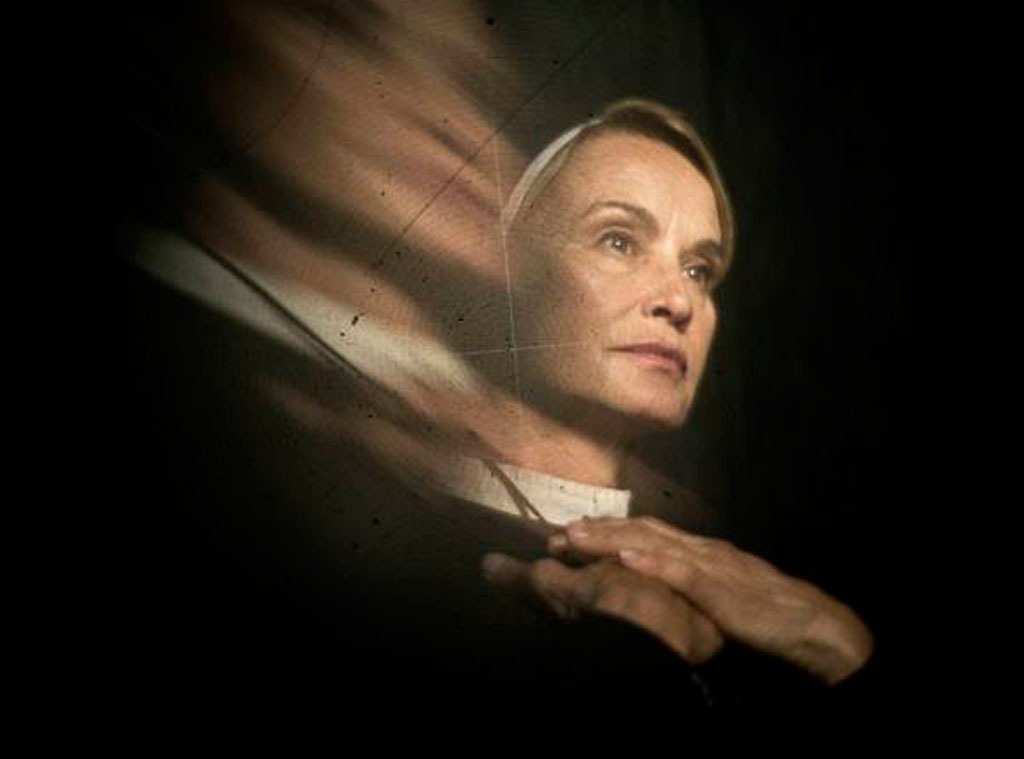 Frank Ockenfels/FX
It's almost time, horror fans! American Horror Story: Asylum premieres tomorrow night on FX, and if the promos and clips are any indication, it's going to be bloody awesome.
We chatted with the big cast of Asylum when they walked the red carpet at the premiere party, and while they had to keep some things to themselves for obvious reasons, we got some interesting tidbits out of them about what's in store for their characters.
"[My character] has a powerful position because he's so opposed to the energy that's in the asylum otherwise," Zachary Quinto tells us. "He's sort of the opposite end of the spectrum in terms of perspective and philosophy. It's fun because I'm often at odds with Jessica Lange's character."
We've seen those two at odds, and let us tell you, it makes for some very tense scenes inside the walls of the asylum.
"She's a very complex character. Many secrets, many layers," Lange says. "It's been interesting to play. It appears to be one thing but she's something very, very different and it's revealed as we go along."
But what intrigued us most about the scoop spilled by the cast is the serial killer Bloody Face, a character that the cast could all agree would scare the pants off viewers.
"[He's] terrifying. Truly, truly terrifying," a wide-eyed Lily Rabe warns. "Every time I am terrified and I've seen him many times. Really scary."
Sarah Paulson adds: "I think [Bloody Face] is one of the more terrifying things I've ever seen."
To hear more from the cast of AHS: Asylum, watch our exclusive interviews below!
Watch:
"American Horror Story" Cast Gives Scoop