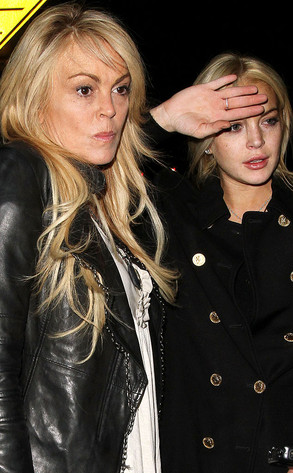 Splash News
Looks like Dina Lohan's got weightier things on her mind than just kiss-and-make-up spats with her daughter.
Over an 11-year-period, Lindsay Lohan's mom has amassed a hefty chunk of debt stemming from mortgage loans and liens slapped against her, according to documents obtained by E! News.
The revelations come amid reports that LiLo and Dina's blowout last week was over a $40,000 loan that the star shelled out to help her mom pay her debts.