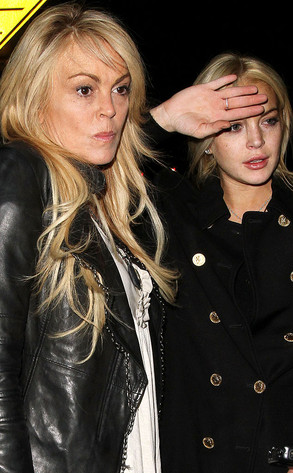 Splash News
More drama in LiLo land.
Police in Long Island, N.Y., confirm to E! News that Lindsay Lohan and her mother, Dina Lohan, allegedly got into a massive fight that ended with a 911 call in which cops responded to a report of a disturbance at the latter's home in Merrick Wednesday morning.
"Police conducted an investigation and determined a verbal argument had occurred between Lindsay and her mom Dina," a Nassau County Police spokesman tells us.
"There's no criminality and no arrests were made," he added.