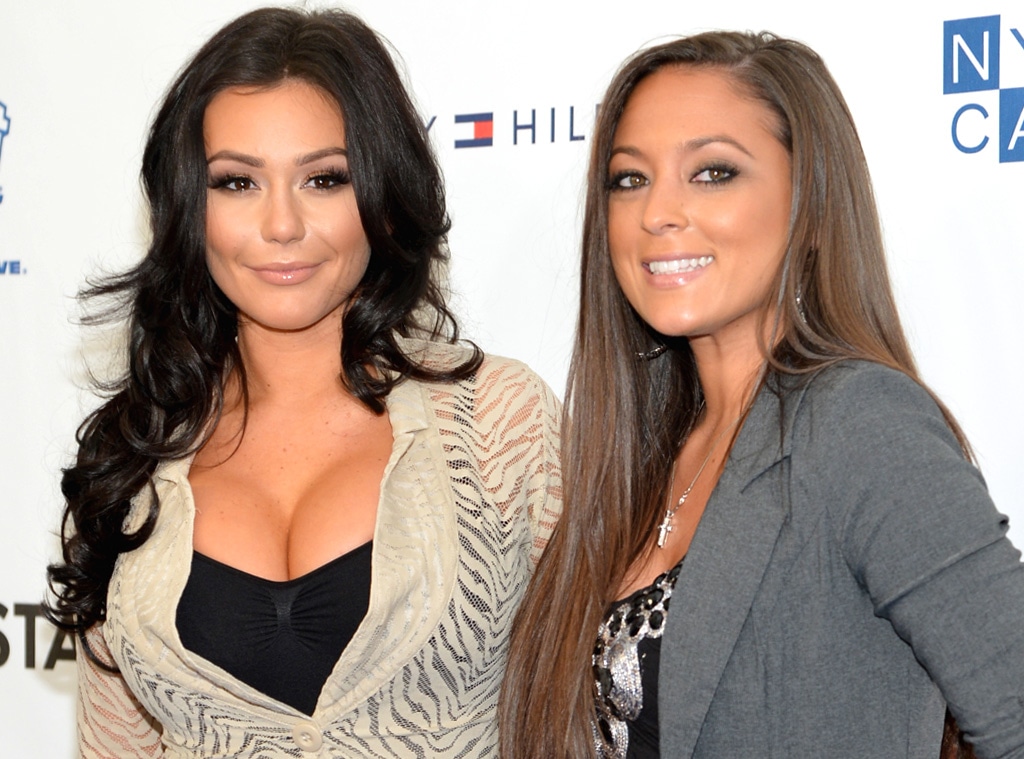 Mike Coppola/Getty Images
In case you missed it, JWoww is getting married!
The 26-year-old Jersey Shore star, who announced her engagement last month, dished on plans for her wedding and bachelorette party while attending Comedy Central's Night of Too Many Stars benefit with fellow castmate Sammi Saturday Night in New York City.
"I'm looking at a few venues right now…Vegas, New Jersey…online—I haven't physically gone [to those places]," JWoww told E! News. "But hopefully I'll have it figured out by spring/summer."
JWoww said she's been doing a little wedding dress shopping online as well, and while she hasn't found the dress just yet, she gave us a hint on the style of gown she would like to sport on her walk down the aisle.
"I like ballroom—like ball gown—very big, poofy, but strapless. So…I don't know how good that's gonna look on me." 
So, what is the bride-to-be planning for her fist-pumping bachelorette party? 
"It's gonna be amazing," JWoww said. "Probably Vegas."
"I'm excited for that," Sammi added.
The duo is also excited for what life holds post-Jersey Shore. 
JWoww said she "really wants to get into TV producing," while Sammi is eyeing on-camera work. 
"I want to get into hosting," Sammi said. "I just want to get into branding and things I love to do like the workout, the perfume, the punch line. You never know what the future holds."
And with the election right around the corner, we couldn't help but ask who the small screen stars were supporting in the election.
Although Sammi stayed mum, JWoww said she is rooting for team Obama. 
—Reporting by Josh Grossberg