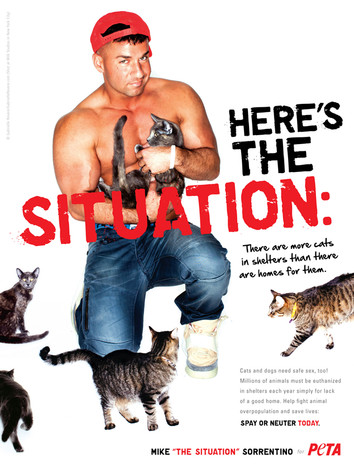 PETA
Cats and dogs need safe sex, too (PETA's words, not ours), and Mike "The Situation" Sorrentino is willing to show off his shirtless bod to spread the message.
The Jersey Shore star has teamed up with PETA for a new ad campaign, which features The Situation showing off his bulging biceps and super toned abs as he is surrounded by kittens.
The ad campaign encourages pet owners to spay or neuter their cats, with a message that reads, "Here's The Situation: There are more cats in shelters than there are homes for them.