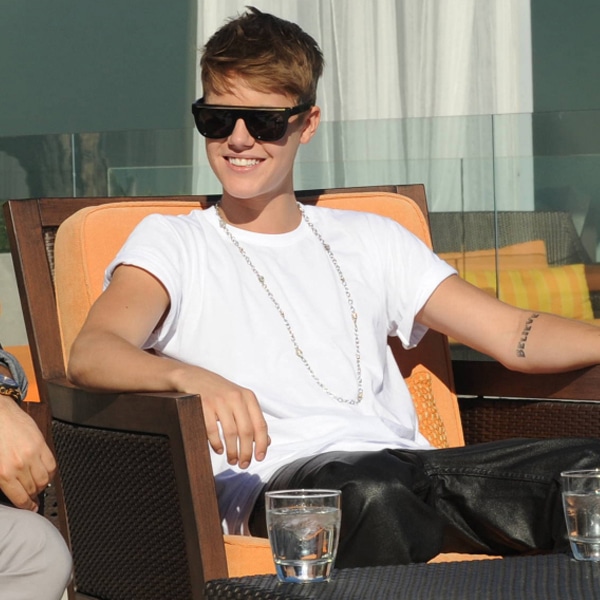 Ray Mickshaw / FOX
Can Justin Bieber be arrested for his prank on fans this week? It's a crime to lie to police, right?
—Allison E., via Twitter
Yep, it is a crime to file a false police report. Such a misdemeanor could earn someone a year in county and a fine of up to a grand.
But here's the thing:
According to the singer's rep, the high-larious li'l prankster apparently did get his laptop stolen. Hence, the report.
So, while that may be the case, he only lied to his millions of fans about a nefarious hacker threatening to spew the contents of his hard drive online.
And then premiere his new video. (Stay classy, Justin!)
Back before we knew about the police report—initially law enforcement had said there wasn't one—we spoke with defense attorney Ian Wallach of Feldman & Wallach, and report or no, he offers some pretty sound advice.
"We live in a pretty strong First Amendment society," Wallach tells me, "but it's always a good idea to tell the truth."
Meanwhile, everybody fell for the hacker jape, and now Bieber has even more Twitter followers.
Well played, I guess?
—Additional reporting by Holly Passalaqua